Goddess Madam Violet - Perpetual - Femdom Audio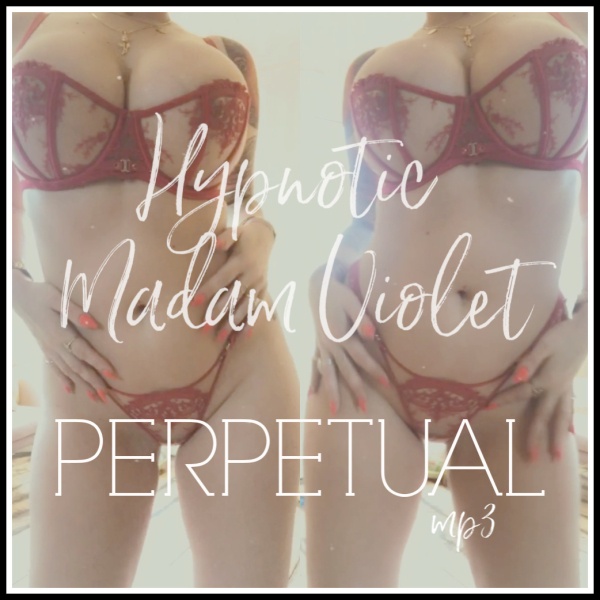 I want you to close your eyes and relax. That's it. Do nothing and I will give you everything you never knew you wanted.
Creating inside of you a powerful feeling of surrender and then spreading it throughout your body inch by delicious inch. The induction and deepener - seamless, softly breaking open your consciousness and amplifying your innate subconscious submissive nature. As you float away, down and DOWN the bliss is so beyond your inferior cock, you want THIS to never end, to stay here in this state always, rolling in ecstasy and this pulsing living breathing mindless oblivion.
And I can help you to do that. To keep these feelings for longer and longer, to take them deeper and deeper. When you learn that the pleasure of orgasm is a lie, one that keeps you empty, always unsatisfied. My voice is the perfect juxtaposition of soft, dulcet tones and an unstoppable of nature, Unyielding, unflinching and yet soothing, thrilling, exhilarating. You feel safe to LET GO and trust in My voice. STROKE yourself deeper.
This moment of endless time, of mental and sexual control and stimulation is a taste of pure nirvana; trance is such a deep pleasure that goes far beyond the mere physical. When I have completed the necessary corrective thinking adjustment you are encouraged to stroke your cock, My voice right in your ear as you pump your dick…heaven. You remain deep in trance and you stay there, given post-trance command to wake up naturally just BEFORE you cum…
Listen every night…see how long you can remain full for Me…full OF Me…
**LISTEN using headphones. Listen every single night for true mindfucking results. Do NOT listen whilst driving, dum-dums..
File Name : MadamViolet - Perpetual
Format: MPEG Audio
File Size : 95.4 MB
Duration: 00:41:39
Audio: MPEG Audio, 2 channels, 320 kb/s
Download
+10% DAYS OF MEMBERSHIP KEEP2SHARE.CC
Click on lock to get the link and watch online
Related news
Comments