Goddess Zia - FACE SLAPPING PACK! Unlucky journalist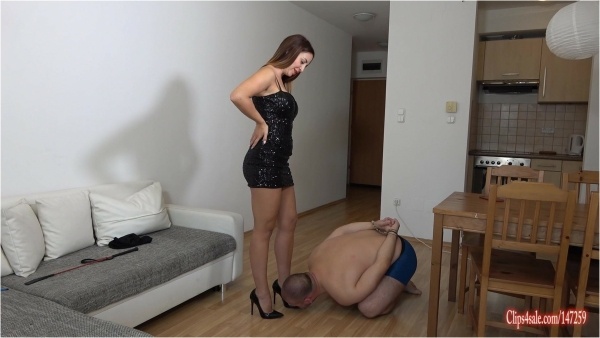 Today a journalist came by my house. He wanted to interview me. He wanted to understand why people love bdsm and what a real dominatrix would do to him when he is under my control. But obviously, he was so lame he didnt even know what to do. He started acting cool which pissed me off so I beat him up and I tied his hands. I took his mask off and started slapping him. With no mask to protect his identity, I could record him on camera and show the film to everybody if he doesn't obey me. I totally broke him. So in the end he was kissing my sexy heels. He was all mine. 
I hate when I come home and there is no dinner. My ex boss is my domestic slave and his job is also to make me dinner everyday and serve it too. This time I came home and it was no food. I got real angry and I had to punish him once again because he didnt do his job so I slapped his face that way he might learn his lesson. Im pretty sadistic so I love to find any reason to torment him actually :) His face was red already and he was begging for his pathetic life but I still didnt wanna stop :) 
FACE SLAPPING PACK 3 CLIPS IN 1 PACK!! 
Im relaxing on the couch when my rommate arrives. He is totally fuddled and tries to touch my leg and harass me. It was a very bad idea because I am a kickboxer. I encouraged him on his knees and start to punish him with face slaps. This slult soon cries for mercy but I enjoy very much to torment him and i wont stop it.:) I decide to make him my domestic slave. He agrees with everything what I tell him. Wow I really enjoy to humiliate him. He kisses my shoe like a puppy when I command him to do it. Finally he totally collapses and start a new life like my slave forever.:)))
mp4 | 1920*1080 | 1,63 GB | 00:27:45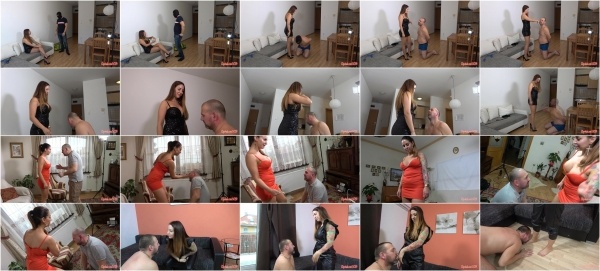 Download
+10% DAYS OF MEMBERSHIP KEEP2SHARE.CC
Click on lock to get the link and watch online
Related news
Comments