Girls Next Door TEAM BALLBUSTER - Lady Shayne - Seasons Beatings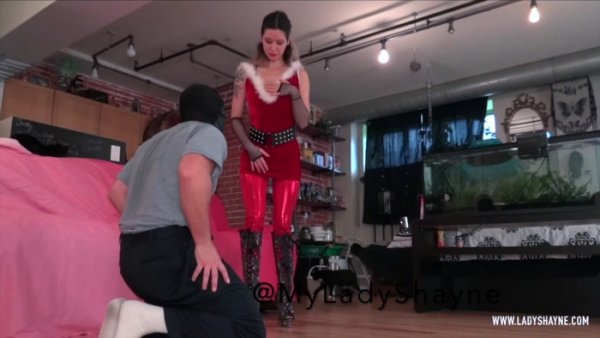 Hello my little pets, I've returned to Team BALLBUSTER to help celebrate my favourite time of the year FISTmas ... I mean Christmas!
Everybody is in a Giving Mood this time of year, and as a true Princess I love GETTING! I Love getting Gifts, I Love getting Tributes, I Love getting new Slaves, but maybe most of all I Love getting Balls to BEAT! I am a true Sadist, and as nice as I can be sometimes, I'm truly NAUGHTY in my core. Buy this clip and as a special Holiday treat from your favourite Ballbuster, I want you to play along at home and PUNCH yourself in the Nuts every time I Bust my festive slave on your screen. But be warned, in this clip I Kick, Knee and Grab this loser as he struggles to stay standing.
Then I push him onto the couch so I can Ram my High Heel into his Nads, Gaspedal, and Slam my Knee into his Groin some more. A brutal, Nut-CRUNCHING kick drops him to his knees, so I decide to Step on his Crotch some more, and Boot his Testicles until he cries like a little bitch! I grow tired of this little Christmas surprise, and decide its time to Ruin his Balls for life. I Kick and Stomp him with all my might, I step down on his Nuts and Pump and Grind my Boot into his Testicles until I feel them CRUNCH! Mmmmm, YUMMY! I LOVE the sound of BUSTED BALLS!
File Name : 11___LadyShayne - SeasonsBeatings
Format: MPEG-4
File Size : 952 MB
Duration: 00:11:02
Video: AVC, 1280 x 720, 23.976 FPS, 11.9 Mb/s
Audio: AAC LC, 2 channels, 126 kb/s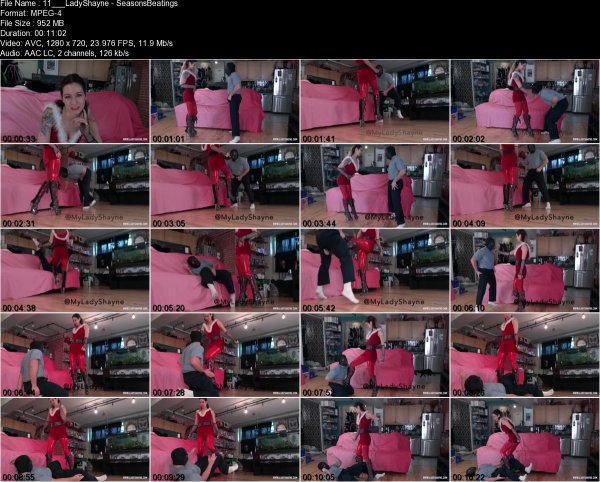 Download
Click on lock to get the link
Related news
Comments