SUPERGIRLS vs Males - AURAAs Bratty As It Gets - CRUEL Scissorholds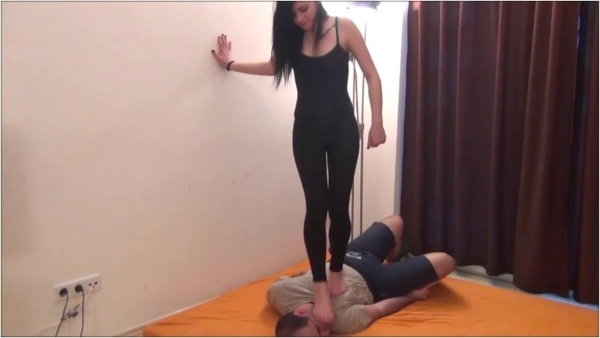 After breaking the faces of her slaves in the facebox, time for relax for breathtaking Aura! She sits on a chair, having her slave trapped in the facebox and she makes him worship her feet, as she lights up a cigarette and smokes sensually. She uses his face as a footstool and ignores him, lost in her thoughts. For Aura his face is nothing but a footstool!
How this girl with the angelic face and the incredible fairy figure can be so bratty and sadistic? This is the one and only Aura! She is a fitness girl and she wants to have some fun with poor Vigor and Aliosa, she proposes to them some money if they defeat her in a fight but she beats them and humiliates them hard! Amazing action from bratty Aura!
CRUEL Scissorholds
This little bitch must go down! She calls me again for a second change, now I know her secrets and I will beat her for sure, I need the money. Bah, she is very well trained and fast! She thows me on the floor and crushes me under her feet, it is painfull! She locks me into scissorholds and I cannot breath, I struggle and I feel my head is going to explode! She just give me some breaths and then the bitch ch0kes me! I fall on the ground exausted and she tramples hard my body, she stands full weight on my face, she kicks and stomps my face hard and she looks happy! She stands one foot on my throat and with the other smothers me...
mp4 | 1280*720 | 229,49 MB | 00:06:12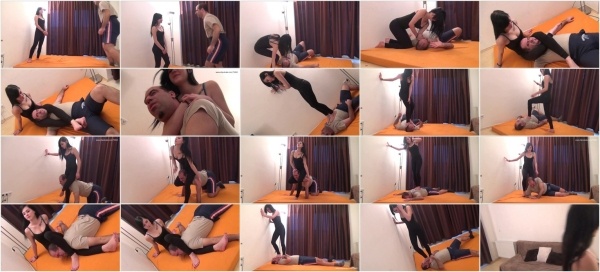 Download
Click on lock to get the link
Related news
Comments