Mistress Fatalia - FLIP FLOPS crush cock and balls on cockboard - Ball Abuse trampling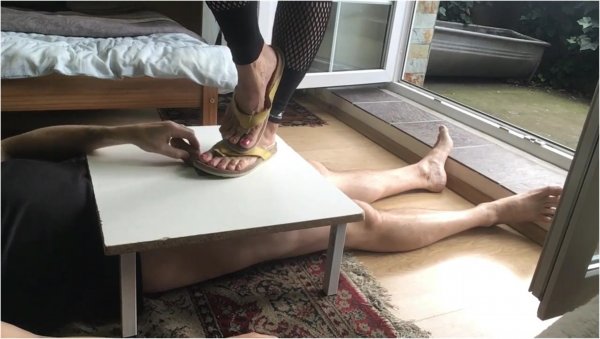 I am Mistress Fatalia and my slave's PAIN is my business. Not just because it brings me pleasure, it is simply fun. Every chance I got, I DESIRE to stomp, step and KICK on and into his otherwise useless and meaningless privates to crush them. I put on black fishnet leggings, slipped into a worn pair of yellow leather flip flops and got started. My submissive slave was obediently lying underneath the cockboard with his cock and balls on full display. The only thing I allowed him was the view to the garden but I ordered him to be silent because the neighbors were sitting outside having a meal and his screams would disturb them. Knowing this was an additional thrill for me! 
I add clips DAILY so be sure to keep checking my studio which is always appreciated. Running my studio requires a lot of my time, energy and effort. By being a supporter and buying THIS CLIP or another clip from my studio, you help me, encourage me and allow me to engage in these activities to be able to continue making new clips for YOUR viewing pleasure. SUPPORT ME here - THANK YOU!
mp4
1280*720
412,16 MB
00:21:51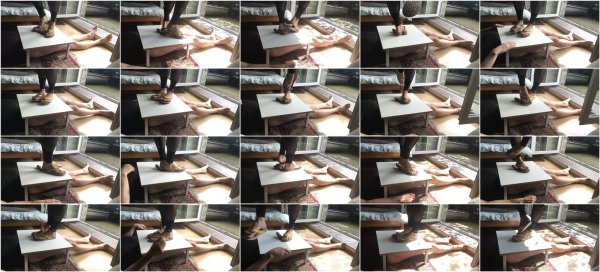 Download
Click on lock to get the link
Related news
Comments