Brat Princess 2 - Hardcore Brutal Cock and Ball Crushing - Femdom trampling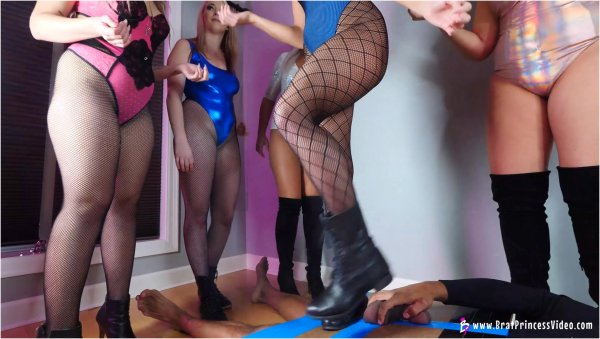 The Brat Princess girls believe a betas dick is completely useless. Only real men deserve to have dicks.
In this clip they put a board on top of their slave and pull his dick through a hole. They take turns stomping on it. They want to completely destroy his cock and balls. They stomp so hard on his balls making them almost pop. They put their full weight on his cock trying to flatten it down. There is no point in him having this dick so they might as well put it through an intense beating. They stomp on it like they are mad. Its so disgusting. They all are wearing different types of shoes which leave different marks on him. Its actually kind of fun to stand on the board and his cock. He begs for mercy and pre cum dribbles out because he is being dominated by multiple girls and has no control of his own cock.
mp4
1920*1080
972,68 MB
00:21:47
Download
Click on lock to get the link
Related news
Comments