Sadistic Girls Pain Brutality - A Day as Secretary`s Ass Slave Volume II - Femdom trampling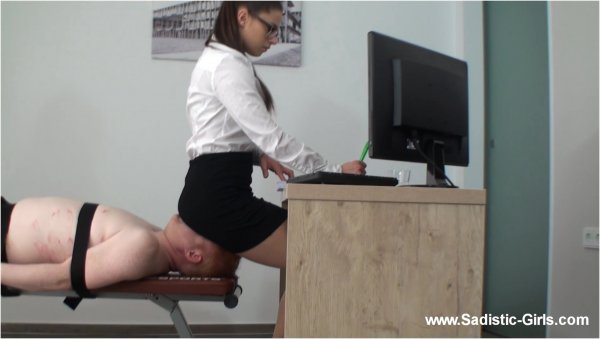 The everyday working life of an executive secretary. In this movie she trains her slave to be a living face-seat at work.
Janine knows that it`s gonna be a long working day and that the slave will suffer a lot, preventively she ties him up, so that he is completely unable to move.
The evil secretary explains him that he will be now her living seat for the rest of the day and that she doesn`t want hear anything. "You are just a seat, nothing else !"
Full weight she drops her ass on his face and starts working. After a while he fights for air and her full weight crushes his face. He suffers terrible under her ass.
But she absolut doesn`t care about his suffering. She phones, works on the computer and ignores the suffering face-seat under her ass.
His moaning gets louder and louder. The evil secretary gets mad and order him to shut up. Merciless she presses more weight on his face, to his moaning.
A cruel working day under the ass of a sexy and evil secretary!
mp4
1920*1080
1,58 GB
00:36:25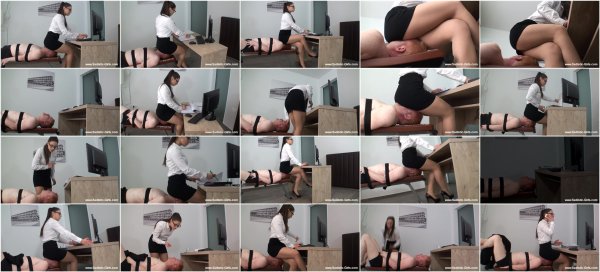 Download
Click on lock to get the link
Related news
Comments