ClubDom - Michelle Lacy, Lydia Supremacy - The Training of Slave 47 (Full Movie)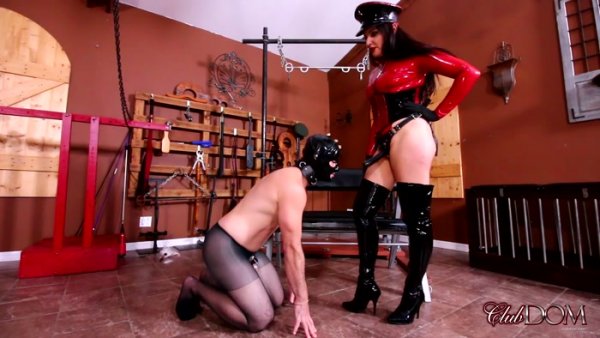 Mistresses Michelle and Lydia have began the training of this new slave of the ClubDom Compound. After assigning him the number 47, the Mistresses toy with him by using the electroshock prod on his ass as he performs the tasks they assign him. They just laugh as the slave cringes whenever he hears the prod sound, knowing that he is about to get shocked again. After the Mistresses have had their fun they drag the slave off to continue his training.
Mistresses Michelle and Lydia take the training of slave 47 up a notch by using their electric shock box on his cock and balls. Bound in a straitjacket, the poor slave is helpless as the Mistresses turn the intensity knob on the box higher and higher, laughing as they inflict more and more pain on his helpless genitals. They want to make sure he learns his lesson: his cock and balls belong to the Mistresses of Club Dom, to use and abuse as they see fit.
Mistresses Michelle and Lydia continue the training of slave 47 by punishing his cock and balls in an even more devious way. They remove his chastity device, allowing him to finally get an erection after an extended time of being locked up. But the Mistresses soon correct this infraction by sticking a urethral sound down his penis! The sound causes any stimulation of his cock to be painful, and of course the Mistresses take advantage of his predicament. They rub and stroke his cock, making him more and more erect, but the sound prevents him from having an orgasm! Once they have him aroused to the breaking point, they remove the sound, leaving him helplessly bound and horny, with no way to relieve the pressure in his blue balls.
Mistresses Michelle and Lydia continue their training of slave 47, locking him in a cage with a shock collar around his balls. They test it a few times to make sure it is working, then put him to work worshipping their boots. If he doesn't do a good enough job, they push the button and shock his balls. Of course, they also do it just for their amusement.
Mistress Michelle knows that slave 47 is not ready yet for heavy anal training, but she just can't resist the fun of pounding a tight slave ass. Michelle convinces Mistress Lydia to join her and together they take turns on the poor slave's ass until he is totally broken and whimpering on the floor. Michelle orders him not to tell the other Mistresses of their fun before leaving him and his destroyed ass alone.
Mistresses Michelle and Lydia recap their training of slave 47 and discuss what it means to be a slave of the ClubDom Compound. They want to know who wants to be slave 48. Are you ready to be a slave at the level these Mistresses expect? Find out in this video.
File Name : 11___ClubDomTheTrainingofSlave47Fdom
Format: MPEG-4
File Size : 3.81 GB
Duration: 00:45:04
Video: AVC, 1920 x 1080, 30.000 FPS, 12.0 Mb/s
Audio: AAC LC, 2 channels, 128 kb/s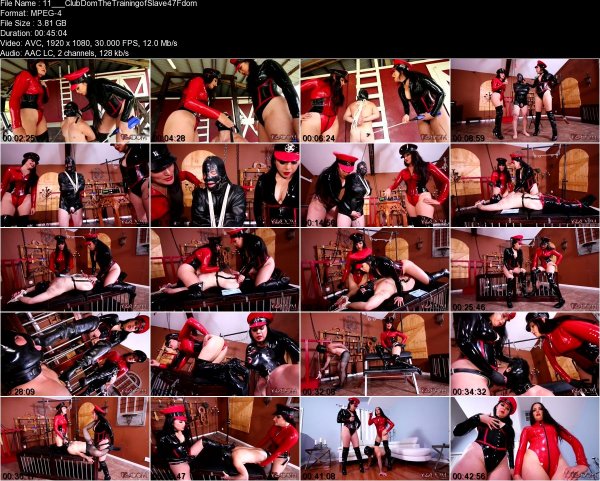 Download
Click on lock to get the link
Related news
Comments