Domina Planet - Goddess Jacey - Pussy Pleasure Pet - Strap on fucking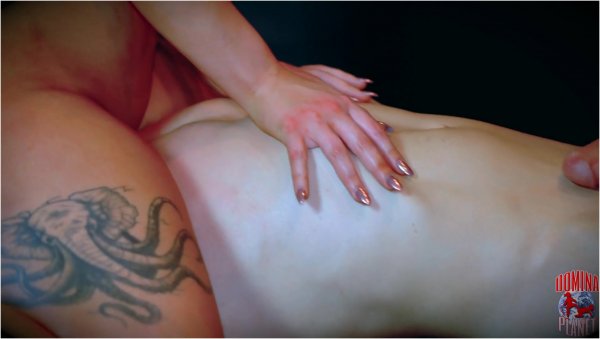 Goddess Jacey is training a slave to do nothing but make Her cum; namely by licking, sucking and tongue fucking Her divine pussy and sacred asshole.  She has the slave on his back in bondage and sensory deprivation. He also has a cruel humbler encasing his balls, to give Goddess Jacey easy access to his most sensitive areas for torment. She loves the idea of the slave being in agony while She simultaneously orgasm onto the slave's face and into his mouth. She loves feeling the screams in Her pussy, the furious struggle for breath, acting like a vacuum on Her pussy and sometimes giving Her multiple orgasms.
She starts off by rubbing Her gorgeous pussy in his face, back and forth and telling him NOT to lick, not yet.
"You DON'T have permission to lick it yet, slave. I will rub it all over your ugly face, so that you can feel and smell my superior sex. You will wear my scent and not wash it off for 24 hours"
She slowly starts rubbing Her juicy wet pussy back and forth over his face, as he groans in frustration. She starts jerking his cock also, his dick turning to steel as She relentlessly teases him. Then She tells him to just stick his tongue straight out and to not move. She starts gaining harder on his face now, ordering him to drink all fluids from Her divine pussy:
"Drink all my juices slave! Anything that comes from my body goes into you."
She starts really face fucking the slave nows his face disappears in Her crotch and the table starts creaking and straining as She pounds Her pussy up and down, back and forth on his face.. She starts humming and the pussy juices start flowing, leaving the hapless slave looking like a glazed donut. She turns around and speeds Her ass cheeks wide open and orders the slave to tongue fuck and clean Her unclean anus. He points his tongue like a cock and starts pistoling it in and out, in and out, as She slams Her big ass down onto his face over and over. Finally, after humming and teasing and then denying the slave, She hops off his prone body and leavers for Her date. Now She needs cock, and She would NEVER allow a slave to penetrate Her.
mp4
1920*1080
379,44 MB
00:14:15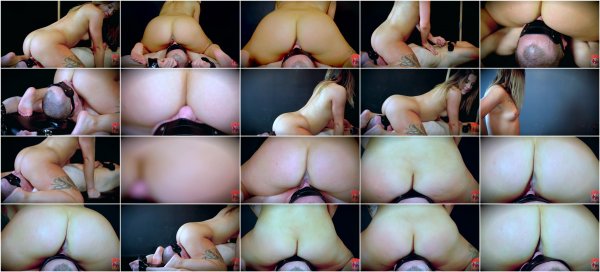 Download
Click on lock to get the link
Related news
Comments