AmericanMeanGirls - Goddess Brooke, Princess Chanel - Whipped For Being Stupid - Femdom spanking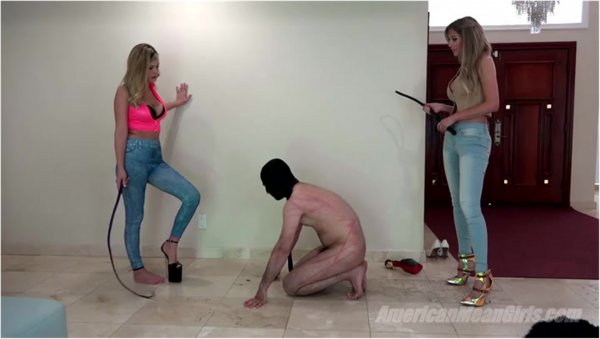 Format: MPEG-4
File Size : 60,85 MB
Duration: 09
Video: 720х406
So this is a new slave that said in his emails to us that he could take "anything" we wanted to do to him. (He specifically said we could trample, whip, and ballbust him as much as we wanted!) After his interview (see clip titled "Slave Wannabe- A Real Turkey") we decide to simply lay him down so Superior Goddess Brooke and Princess Chanel could stand on him in their stilettos. Not only can he NOT take it even for a SECOND- but he touches Brooke and Chanel's feet and causes Chanel to fall off him and break her shoe!
So the rest of the clip Chanel and Brooke just basically beat him. And he fucking DESERVES it. This is one of the biggest losers we have ever had here. He was stupid, foreign, he STUNK, he LIED about what he could do, and he almost hurt Princess Chanel in the process. You can hear me literally yelling at him from behind the camera, telling him what a piece of sh**tt he is!
Princess Bella
Category: WHIPPING
Related Categories: HUMILIATION, SUBMISSIVE / SLAVE TRAINING, FETISH, DOUBLE DOMINATION, BRAT GIRLS.
Keywords: princess chanel, superior goddess brooke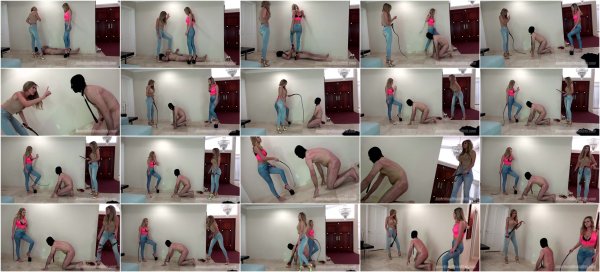 Download
Click on lock to get the link
Related news
Comments