Domina Planet - Be All My Furniture, Slave! - Ass Smothering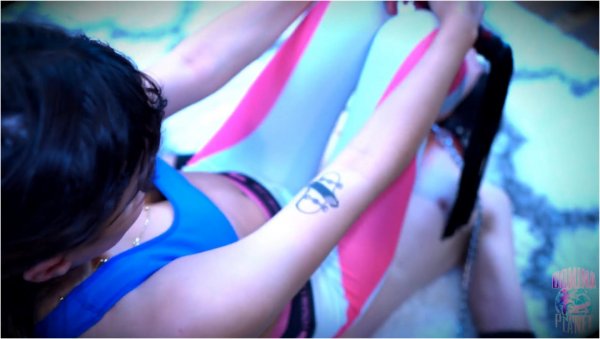 Empress Daisy is borrowing a slave that Her Femdom girlfriend has sent home with Her after their yoga class. She wanted Her to experience some of the less well-known benefits of male slave ownership. She's given Her a few simple commands that the slave is trained to respond to, since the slave has given away all rights to personhood and has been trained to exist solely as a utility to improve the life of his Female Owner.
She is talking to Her over the phone now for pointers. She gives the pathetic wimp the command:
"SLAVE, FOOTSTOOL!"
And the slave quickly gets on all fours before his new owner, as She gracefully reclines on the sofa with Her pretty pedicured feet on the back of the slave. She continues talking to Her bestie, amazed at the levels of depravity and cruelty Her friend is suggesting She take the hapless male. 
"I couldn't do that....really? Ok, here goes!"
She starts beating the slave cruelly, causing him to whimper and screech in pain but She orders him to stay still or it will be worse and he does. She then finally puts down the phone and tells the slave to get the in the recliner position. She settles Her beautiful ass down onto the slave's chest, leaning back up against the slave's legs. She puts Her feet into the slave's face and tells him to worship Her pretty Empress peds. The slave starts slobbering away at Her feet like a whore on a cock, and She pushes each one as far down his throat as She can, but he keeps gagging and retching them back up.
She finally has the slave put his head backward on a stool so She can queen his face. She climbs up on the edge of the stool and squats down so that Her delicious yoga-pants covered pussy and asshole are locked over the slave's face, trapping him inside heaven on earth but with no oxygen to spare. She gets back on the phone to get more advice from Her bestie while the slaves oxygen reserves start to dwindle and he is bucking and squirming, trying to get air. She pulls Her round little ass up for just a second and then slams it back down onto his face, She needs to make another call and he can breathe after that....
Keywords: Female Domination, Free, Femdom, Human Furniture, Face Sitting, Facesitting, Face Sit, Facesit, Ass Smothering, Smother, Foot Worship, Footdom, Foot Domination, Footworship, Foot Fetish, Footlicking, Fetish, Foot Licking, Yoga Pants, Pet Play, Pussy Smother, Yoga Pants Smother, Human Foot Stool, Human Recliner, Human Stool, Objectifaction, Foot Slave, Foot Gagging, Male Slavery, Female Supremacy, k2s, Keep2Share, Watched, Online, Stream, Femdomcc
mp4
1920*1080
216,7 MB
00:08:19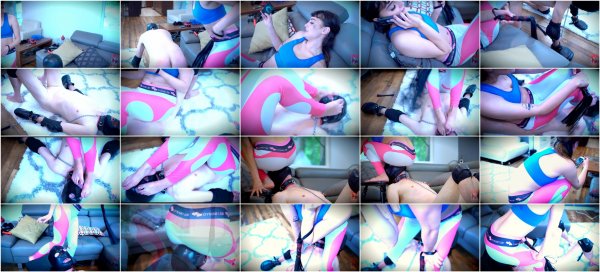 Download
Click on lock to get the link
Related news
Comments