Americanmeangirls - Princess Chanel - Princess Chanel Is Hot And So Is The Ground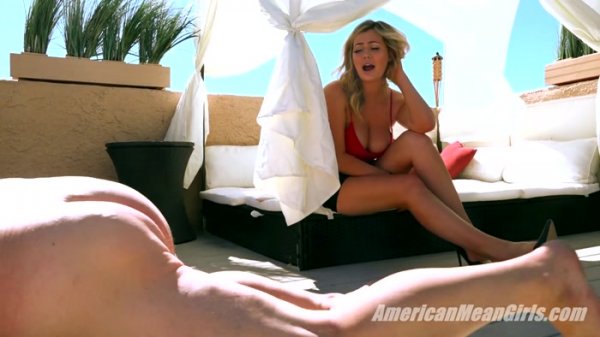 America has become a female-dominated society and all men when they reach the age of 18, will automatically have their identity card revoked and become slaves to women. Women, on the other hand will automatically become slave owners and be entitled to numerous privileges, one of which is to train, torment, and humiliate new male slaves at specific dedicated training centers such as the Mean Girl Desert Compound.
Princess Chanel is one of these trainers. And a slave has been sent to the Mean Girl Compound for additional training. Unfortunately, he could not tolerate life under this new regime and actually tried to escape!! Needless to say, he got caught and is now sent back to Princess Chanel for further harsh punishment. Princess Chanel is obviously very angry and has decided to punish her slave by physically exhausting him. (Since he has so much energy to try to escape...). Princess Chanel decides to make the slave leopard crawl (military style) around the hot deck, caning him along the way to make him crawl faster for her!
This is painful for the slave as the knees and elbows will be hurting from crawling from the burning hot deck in the blazing hot summer desert heat. Finally, Princess Chanel asks the slave if it wants a break and to have some ice cream? Of course the slave says yes! But Princess Chanel announces a twist. She has the ice cream on a plate with a string attached and pulls it around the deck, making the slave crawl after it and BEGGING for it- until it quickly melts in the hot sun before his eyes! The entire time, Chanel is continually to taunting the slave, saying how sad it is to be a "man" in America now.
At the end of the clip, Princess Chanel finally allows the slave to have its ice cream- and just as it is finally getting its opportunity to bow down at her feet to eat its melted ice cream like the broken slave that it is, Princess Chanel casually & quietly lifts her foot, placing it on the back of the slave's head- and slams its fat, ugly face down into the ice cream, twisting her foot back & forth as if she is grinding into its little brain that this is how its life will be from now on...
File Name : 11___PrincessChanelIsHotAdfghdfh1080
Format: MPEG-4
File Size : 942 MB
Duration: 00:11:17
Video: AVC, 1920 x 1080, 59.940 FPS, 11.5 Mb/s
Audio: AAC LC, 2 channels, 128 kb/s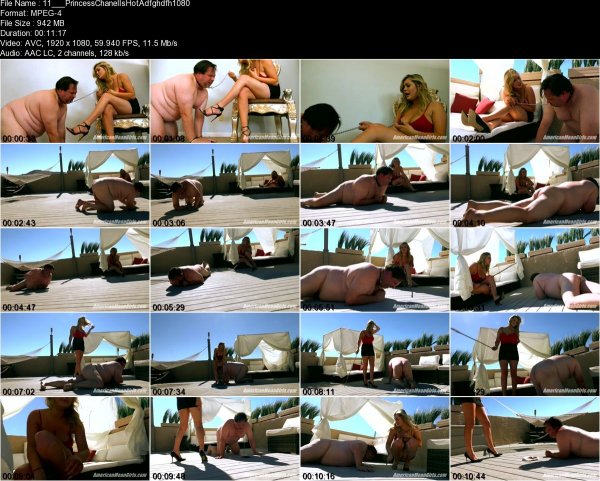 Download
Click on lock to get the link
Related news
Comments