Pervout - Chichi Medina - Brutal Payback Ball Destruction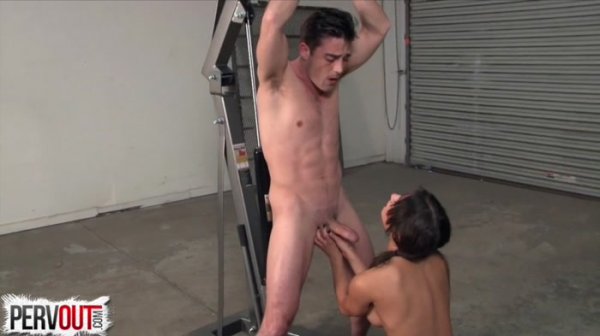 Lance is in quite a predicament. He had earlier made a deal with Chichi that if she let him tie her up and play with her, she could do ANYTHING she wants with him after He had no idea just how sadistic his hot little friend really is.
Now Lance is handing by his wrists from an engine crane in an empty warehouse. Chichi struts up to him in a sexy little school girl outfit with stockings and some vicious high heels. She makes it clear right away that shes very interested in destroying his balls. Slowly. Painfully. She grabs and squeezes each ball between her fingers and applies hard direct pressure with her nails, making him scream in pain. She just giggles. This is just the beginning.
Its important to Chichi that her friend Lance stays totally erect while she destroys his balls. She teases him with her PERFECT body by stripping down between BRUTAL kicks and grinding against him.
After some serious direct and hard kicks to his balls, grabs his balls one last time. I just wanna rip them off you now but I think Ill wait, because I want to save them for later. She gets close to him, rubbing her perfect huge tits against him and whispers, I want this to last long and painful
Then she struts away slowly
Chichi Medina returns to Lance. His is still hanging from the engine hook, but now she has him naked. Chichi changed into black pantyhose and white panties, but kept her same high heels on. Shes on the phone with her girlfriend, strutting around Lance, inviting her friend to come join her. Oh hes pretty vulnerable make sure you bring all your frustrations to take out on him
Lance looks terrified as Chichi explains that she invited 3 of her girlfriends to join her in breaking his balls. They will be there in an hour, which gives her a full hour to make him wish he never had balls in the first place.
Chichi doesnt waste any time. She starts with a hard kick to his nuts, and doesnt stop attacking his nuts, and teasing him to keep the pre-cum oozing for another 8 solid minutes.
SCHOOL GIRL, HARD BALLBUSTING, HARD KICKS, HARD BALL SQUEEZING, EMASCULATION THREATS, PANTYHOSE, STOCKINGS, HIGH HEELS, BIG PERFECT TITS, COCK TEASE, TEASE AND DENIAL, BONDAGE, FEMDOM, TEASING
Category: BALLBUSTING
Related Categories: N/A
Keywords: chichi medina, chichi medina ballbusting, chichi medina femdom, chichi medina pantyhose, chichi medina castration, fitness model ballbusting, big tits ballbusting, big tits femdom, lance hart, hard ballbusting, ballbusting injury, high heels ballbusting, bondage ballbusting
File Name : 11___brutal-payback-0
Format: MPEG-4
File Size : 373 MB
Duration: 00:16:37
Video: AVC, 854 x 480, 30.000 FPS, 3000 kb/s
Audio: AAC, 2 channels, 127 kb/s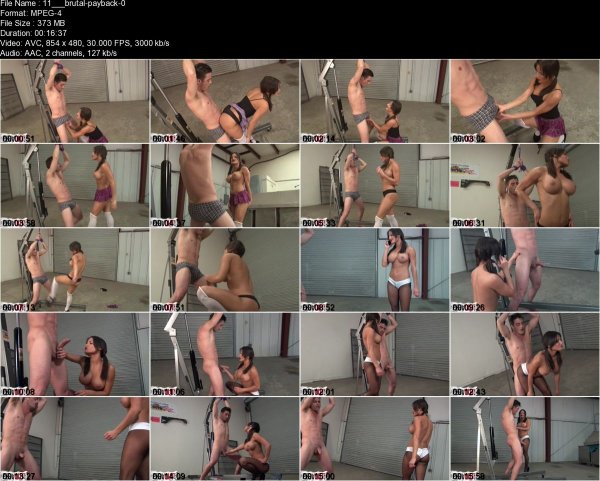 Download
Click on lock to get the link
Related news
Comments