The Mean Girls - Princess Bella, Princess Aria - Beg to Serve Me Again (1080 HD)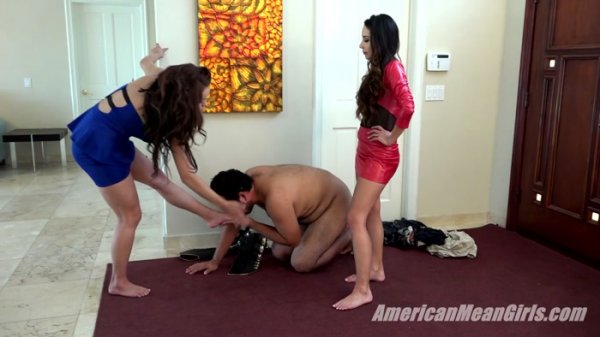 This slave has the audacity to come crawling back into Mean Girl Manor to try to tell us that he has been 'cured' of letting himself be walked all over and used as a slave by hot girls like US, just because he went for some stupid "counseling" to get over his foot fetish. His obsession with feet was the root of his addiction and it led him to being used by hot girls with cute feet, and without that obsession anymore he thinks he can be "normal" now and may even begin dating girls. But he says he is definitely not being used like a slave by us anymore!
He's come to tell Princess Bella and Princess Carmela that he doesn't need them anymore, and that he's "over" their feet now. Bitch, please…
We take him down to zero with like hardly any effort at all, and within moments he's literally back on his hands and knees where his loser ass belongs, groveling and BEGGING for a chance to come back and worship their Princess soles again like the foot loser he is. Well guess what, loser? In order to kiss and worship Our feet (which we actually think is just as fucking sad and pathetic as his "counselor" did) we REQUIRE absolute DEVOTION and SLAVERY to our every demand!
That is just the way it is for losers with pathetic, freaky foot fetishes – so DEAL with it! And guess what? You will never be "cured" of it. You were destined to live a life of slavery for hot girls like us!! It is just what you were born for, so why even fight it? We all have our roles to play in life. WE were destined to live the pampered lives of Princesses. But that requires SERVANTS and BITCHES for us to USE. And that is simply why you were born, loser. Do you think these feelings of submission and your weird obsession with feet are some accident? Um, NO. You were CREATED this way on PURPOSE so that Superior people like US can easily use you to cater to us hand and foot and supply the life that WE deserve! (Oh, and so we can walk all over you just for our entertainment too while we're at it- and there is NOTHING you can do about it!) Haha. Sucks to be you…but its GREAT for Us!
Watch this clip to see how easily broken this so-called "cured" footslave was – and how we make him GROVEL at our feet like a pathetic little bitch in no time!
File Name : 11___TheMeanGirlsPrincessBellaPrincessAmp4
Format: MPEG-4
File Size : 912 MB
Duration: 00:12:45
Video: AVC, 1920 x 1080, 59.940 FPS, 9860 kb/s
Audio: AAC LC, 2 channels, 128 kb/s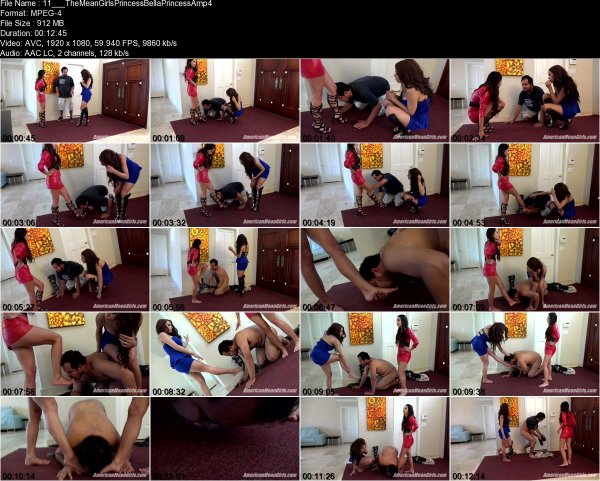 Download
.
Click on lock to get the link
Related news
Comments