Mistress Alexandra - FLR Nightschool 3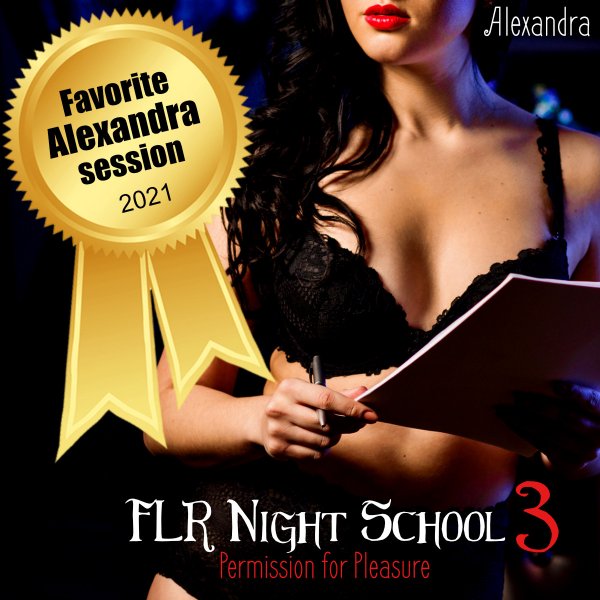 Have you ever wondered why it is, that when something is forbidden to you, you will only want it so much more. Forbidden fruit or forbidden pleasures are always somehow that much more thrilling for you than something you could enjoy any time that you please. When something that you are accustomed to enjoying whenever you please, is taken away from you, when you must have Permission for Pleasure, it can suddenly become the overwhelming focus of your desire. You may very soon find that you can think of little else.
Ladies. Did you know that male fantasies about being seduced or even sexually enslaved by confident women are really quite common. They may dream of meeting a dominant woman, one who knows all the tricks and mind games she can use to exert her psychological control over his sexual release.
In this class Alexandra will introduce one of the key foundations for a happy Female Led Household, establishing the basis for her later classes on male orgasm denial.
Disclaimer.
This class is intended for women only. Boys may listen only if they first have permission.
If you are fortunate enough to have a Dominant, a partner or a wife who is taking Alexandra's classes, you will ask first for her permission before listening. If you do not yet have a Woman to take control of your pleasure, then you may earn my permission by purchasing the additional Foreplay file that comes with this session.
File Name : 11___Mistress Alexandra - FLR Nightschool 3
Format: MPEG Audio
File Size : 118 MB
Duration: 00:51:24
Audio: MPEG Audio, 2 channels, 320 kb/s
Download
https://hotlink.cc/40t7w7078401
Click on lock to get the link
Related news
Comments