Clubstiletto - Mistress T - Her Ass licking trainee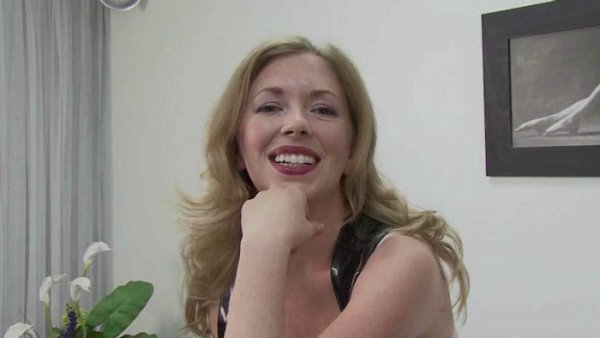 Mistress T recently received a request from one of her girlfriends, who felt her boi needed some training. The friend wanted him obedient and trained to properly lick ass. At 21 and still living at home, she feels the least he can do is learn how to eat her ass and be a proper Mamma's boy. T graciously agrees to take the boi in for a week of rigorous training. She puts him into a collar and leash and has him kneel in front of her, as the scene opens. She instructs him to follow her over to the discipline bench where he promptly makes his first mistake by standing up. T orders him to his knees and tells him she expects him to crawl in her presence. Always. This is something he should also expect to do at home once his training is complete.
Mistress T kneels on the bench and hikes up her skirt to reveal her delicious bubble butt and pretty, puckered asshole. She tells junior to crawl in close and get his nose into her crack where he can sniff her. She orders him to kiss her ass cheeks with gentle, loving kisses. Junior is very eager to please and appears to be a natural pushover. In fact, he probably already imagines doing this to Momma every day. Through this vid, Mistress T explains the mistakes a lot of upstart ass-lickers make, and provides instructions on how to be the perfect ass-licking slave. She encourages junior by saying she adores ass-kissers and loves the feel of a slave's breath on her asshole. "You'll learn to crave and long for the smell and taste of an ass," she tells him. By the time T finishes with junior, he has learned how to use his nose, his tongue, and his lips to pleasure an asshole – clean or fresh-off-the-toilet – or maybe he'll be the toilet. He learns exactly when to go slow and when to increase the intensity; when to have a flat tongue or a pointed tongue.
In this clip you'll see Mistress T place the slave in many different situations: on his knees behind her, lying on the bed while she sits on his face, performing athletic endeavors that result in his tongue up her bum-hole, kneeling behind her while she relaxes on a stool, eating her ass while she enjoys a good book, and then at the end, at a house party where he's required to lick her ass in front of everyone. "Yes, you can come over and use him after," she says to one of the guests with a chuckle. As the party grows in size, she remarks to junior that she loves to be watched. Junior has now completed his studies and is ready to go home – all trained up to be the perfect ass-licker: morning, noon, and night.
File Name : 11___lma-Mistresdzfhhhhg-trainee
Format: MPEG-4
File Size : 1.60 GB
Duration: 00:21:16
Video: AVC, 1920 x 1080, 29.970 FPS, 10.4 Mb/s
Audio: AAC LC, 2 channels, 317 kb/s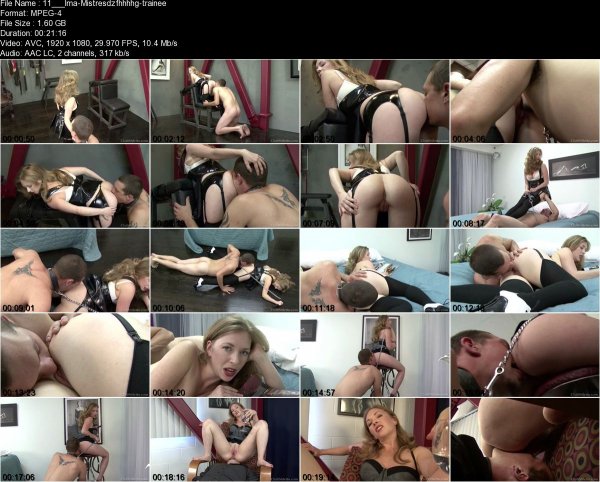 Download
Click on lock to get the link
Related news
Comments