Princess Kitty Cash - Humiliate yourself Hardcore interactive humiliation plus shower ban for you gross pig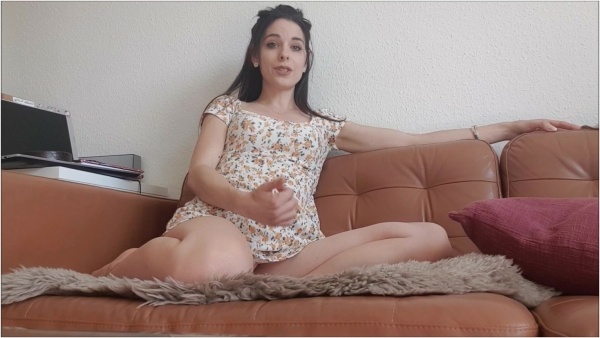 After a long, gruelling day at work your first way leads you sucker to the computer to check if your beloved goddess is onlie but too bad - I got better stuff to do than hang out with you idiots. However you're extremely greedy to get humiliated, dissed and laughed by me - no other princess domiates you hard and disdainful like I do and I was gracious enough making this video especially for ya: In this interactive clip you'll humiliate yourself to the limit! First you will nakedly stroke for me while I press my divine feet right into your face and parrot everything I say until your brain is smashed and you're ready to do all I want. You have to punsh your mug and your losercock cause you'll never satisfy and pussy and all you deserve is blows! At the same time I tease you more and more; you have to oink like the damn pig that you are, bang your pillow and make yourself a total fool. If this wasn't enough I also forbid you to shower for the next days! I want you to be ashamed of your sick existence and everybody should see how disgusting and gross you are - dirty, stinky and financialy dominated - my paypig 4 ever!
Demütige dich selbst! Heftige interaktive Erniedrigung plus WASCHVERBOT für dich ekelhaftes Schwein!!
Nach einem langen, zermürbenden Tag auf der Arbeit führt dein erster Weg dich Opfer natürlich direkt an den Rechner um zu sehen ob deine geliebte Göttin online ist, aber - Pech gehabt - ich habe wie so oft was Besseres zu tun als im Netz mit euch Idioten abzuhängen. Dennoch bist du schon wieder extrem gierig danach von mir gedemütigt, fertig gemacht und ausgelacht zu werden - keine andere beherrscht dich so hart und herablassend wie ich und in meiner unendlichen Güte habe ich extra dieses Video gemacht: In diesem interaktiven Clip wirst du dich nun selbst für mich demütigen und zwar aufs übelste! Zunächst wirst du nackt für mich wichsen und während ich dir meine göttlichen Füße ins Face drücke alles nachplappern was ich dir vorgebe bis dein Hirn völlig zermatscht ist und du bereit bist jeden Schweiß zu machen den ich von dir verlange. Du wirst dich selbst erniedrigen und dir in deine dämliche Fresse und auf deinen Versagerschwanz schlagen - du bist niemals im Stande eine Pussy zu befriedigen und hast einfach nur Schläge verdient! Gleichzeitig tease ich dich immer mehr; du musst grunzen wie das gottverdammte Schwein, das du bist, dein Sofakissen rammeln und dich richtig schön zum Affen machen. Doch als wäre das nicht schon genug verbiete ich dir außerdem dich zu waschen für die nächsten Tage! Ich will, dass du dich extrem für deine verkorkste Existenz schämst und jeder soll sehen wie ekelhaft und widerwärtig du bist - vollgesabbert, stinkend und finanziell gefickt - meine dreckige Zahlsau 4 ever!*germanclip*
mp4 | 1920*1080 | 2,11 GB | 00:14:24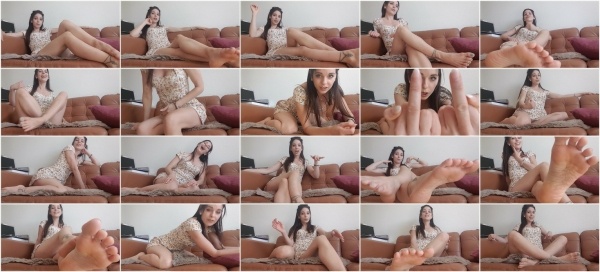 Download
Click on lock to get the link
Related news
Comments