Deanna Deadly - smell and worship my stinky body stepbro
STREAMING ONLY DUE TO THE DISCOUNT. CHECK MY OTHER STORES FOR FULL PRICED CLIP AND DOWNLOADABLE OPTION!! 
Full clip title "Smell and worship my STINKY Body Stepbro! Worship my Stinky Socks, Armpits, Ass and more"
Clip is 8 1/2 mins long. No nudity. 
CLIP INCLUDES: -STEPSIS DEGRADES POV FOR NEVER WORKING OUT AND FOR HIS NOT SO HIDDEN SMELLY FETISH -POV WORSHIPS HIS STEPSIS STINKY AND VISIBLY WET ARMPITS -POV WORSHIPS SMELLY ASS -POV WORSHIPS SMELLY SNEAKERS AFTER STEPSIS'S RUN -POV MADE TO SNIFF STEPSIS STINKY BODY PARTS AFTER HER RUN
"I just got done with my run and ewww Im stinky. Even my brand new running shoes smell!"
"I wont tell anyone now....but later on If you decide to annoy me or not do as I say...Ill tell EVERYONE that you have a stinky armpit fetish, You love stinky socks.....weird....If you do exactly as I say when I say it your secret will stay safe with me...and occasionally Ill let you sniff my sweat."
"Now take a deep breath before I stuff my stinky socks in your face...You love the smell huh? You love when your big stepsis goes for a run and you can see how sweaty she is afterwards. Do you jerk off to my stinky socks??? LOL...I know you have a hardon and your trying to hide it."
mp4 | 1920*1080 | 597,6 MB | 00:08:36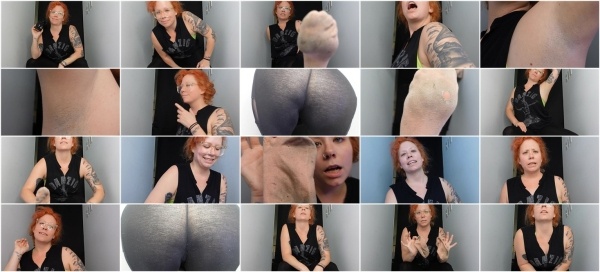 Download
Click on lock to get the link
Related news
Comments