Humiliation POV - Mandy Marx - FLR - There's A Different Energy When You Wear His Key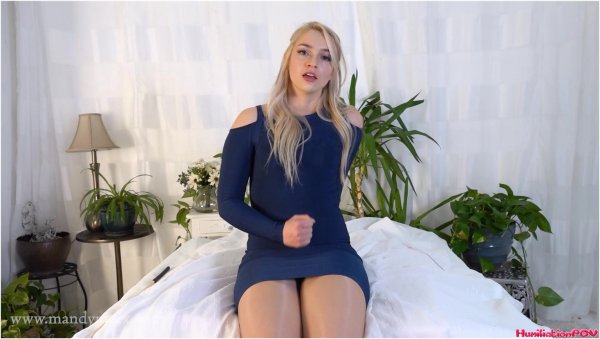 Mandy Marx!
A female-led relationship or FLR, as the name suggests, is a relationship where a woman is in the dominant position, enjoying authority over her partner, and the man is considered a submissive partner. In this clip Mandy will be speaking to you and your partner about how to have an FLR.
We're going to dive right in orgasm control of your slave. For most of this video I'm going to be speaking to the far more refined and superior, your Goddess, the dominant in your relationship. But right now, I'm going to speak to you, the submissive. I want you to take a deep breath and prepare yourself to answer my question. How bad do you want this? Because the most important thing, is your why. If someone else is going to control your body, first you have to have enough control to make your body do it. All on your own. So when it comes to hands free orgasms and meditations, I have several videos on those subjects. But the one to take note of right here, is a hands free orgasm.
I want you to start to focus on your breath work and make a habit of it. I want it so that every time you masturbate it is a different kind of experience. I want you to really give it your all because I need your why, why you're doing this. Your wife is your why and she should be sitting next to you right now. She is your Mistress and she can be watching along with you or you can show her later.
Now ladies, the fun really begins. All the control is yours now. Not yours to pretend to have, not to watch the cues of what he wants next, that's not what we're doing here. You are taking control. And as he watches this video, you're going to watch him masturbate. It can be rubbing his caged cock or maybe he strokes his cock through his pants, whatever he does when he's alone and thinks no one is watching. Now he has to do that with you watching. And when he starts to get close and you can see it, you're going to stop him, with your words. You are going to stop him even if it means he is desperately begging, you rip his hand off and he squirts all over the place and it ruins his orgasm. You're going to do this over and over again. You are going to do this so many times you will find out every single little twitch he has. The important thing is that you have control and you keep control.
You keep control of him as he's working his cock. You can even schedule it is. You can ask him how often and when he masturbates and then you are going to set his schedule. You can experiment and see what happens when you give him fewer days. How does he respond? What happens when you make him jerkoff more often? Does he get hornier or less horny? Does he seem frustrated, does he seem lost? You have only one job, control him. And I know you care about him. And any time you start to drift into this thought about what he wants and needs, that's the moment that you remember who the fuck you are! You are in control of him.
You see when he's stroking, that's what he wants more than anything. Be cruel to be kind. Now the next thing we're going to dive into is reward. Chastity, this can be the reward. And him stroking can be the punishment. When he's locked up in chastity, that should be home. A warm, safe place for him. And when he's out running errands, he feels it against his cock, whether you're there or not, you're there. You see the reward is he gets to have something touching his cock all the time. Something you put on him. You get to wear his key and he knows that it's resting between your tits. He doesn't get to touch it, this is all yours now.
Chastity can be the reward, it can be the thing he gets exited about because you act different, you are different when he's in it. It's a different energy when you know everything and he can't think. He thinks less and less. You can still do all kinds of normal things on when he's wearing it but the dynamic is always there. Even when kinky time is over and he's still locked you're going to find yourself feeling different. We already know he's going to be feeling different but I think you're going to be shocked how different you're feeling. Chastity can be the reward because he gets you like this. You can take your heels and put it on his cage when you're at home and watch his face as you hear it go, 'clink'. Chastity devices don't just change men, they change you both.
mp4 | 1920*1080 | 914,92 MB | 00:12:24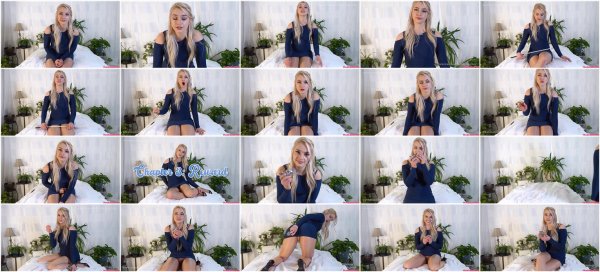 Download
+10% DAYS OF MEMBERSHIP KEEP2SHARE.CC
Click on lock to get the link and watch online
Related news
Comments