Goddess Madam Violet - Welcome To DELIRIUM - Dystopian fantasy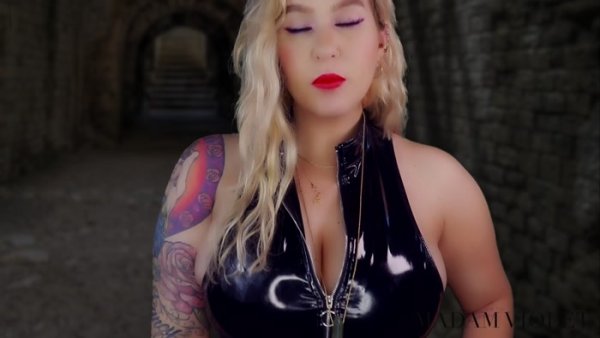 Your correct reality will be downloaded shortly"
An echo in your mind fades as you bring your attention back to your beautiful girlfriend. She's about to suck your perfect cock, you're completely lost in the moment and your perfect life..."Hello. Welcome to the help desk. System malfunction. Please stand by". You shake it off. She's learned how to induce trance just for you..as she swings the pendant...
What you thought was reality begins to shatter...
"you're a pathetic BITCH!" you open your mouth eagerly for your Domme's spit...then your girlfriend is sliding on her wet pussy onto your dick..."Sir, can you hear me?" The bright white lights blind you as the Doctor looks into your eyes.."I love you so fucking much I just want to make you happy" she says as she grinds down on your cock..."THIS is reality bitch!", your Domme yanks your chain "stop pretending you're anything but my bitch-slave...
A dystopian erotic trance adventure in which you're a customer of DELIRIUM - a not sinister at all cutting edge virtual reality that interfaces directly with you mind.
You are taken into trance simultaneously across realities, left confused, HARD, triggered, dropped, seduced, spat on, ordered to stroke, gentle girlfriend, cruel Domme, concerned doctor... mindfucked hard into an INTENSE building POWERFUL climax...all as REALITY shatters in four directions..
"Please stand by for full system reboot and correct reality installation in 10, 9, 8..." Exhausted you wait...
WHAT IS REALITY? Does it even matter anyway?
File Name : 11___MadamViolet - WelcomeToDELIRIUM
Format: MPEG-4
File Size : 591 MB
Duration: 00:25:15
Video: AVC, 1920 x 1080, 24.000 FPS, 3140 kb/s
Audio: AAC LC, 2 channels, 128 kb/s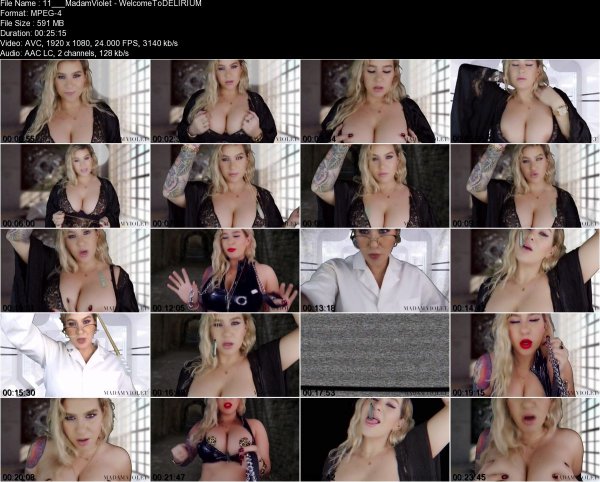 Download
Click on lock to get the link
Related news
Comments