CfnmTV - Jaime, fitness bighead Part 1-3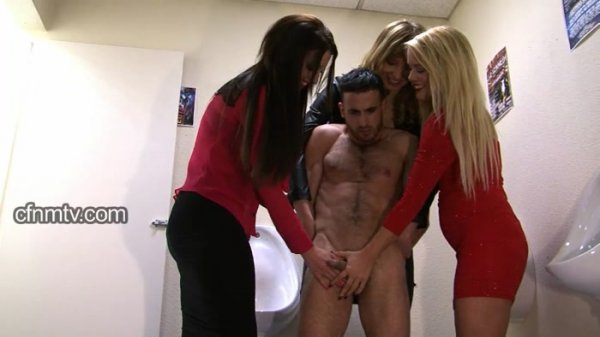 Arrogant fitness trainer Jaime thinks the best way to impress the ladies is to show off. Constantly boasting about how hard he works out and taking every opportunity display his muscles, he starts to get on everyone's nerves. When some of the lads decide to teach him a lesson the cocky young stud ends up stark naked and the unwitting plaything of a group of glamorous women.
File Name : 11___nightclub-jaime-1
Format: MPEG-4
File Size : 194 MB
Duration: 00:09:00
Video: AVC, 960 x 540, 25.000 FPS, 2937 kb/s
Audio: AAC LC, 2 channels, 63.6 kb/s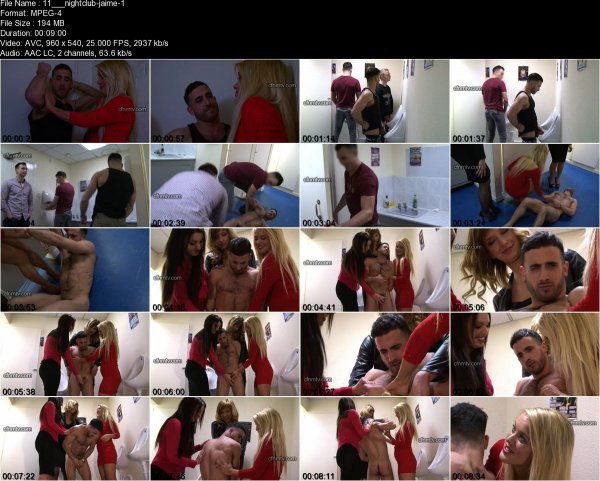 Download
--------------------------------------------
Jaime's cockiness has got him into trouble. Some of the lads have stripped him stark naked and left him alone in the nightclub toilet. But he's not alone for long. When a group of women arrive to powder their noses they seize the opportunity to have some fun with the hunky fitness trainer.
File Name : 11___nightclub-jaime-2
Format: MPEG-4
File Size : 131 MB
Duration: 00:06:10
Video: AVC, 960 x 540, 25.000 FPS, 2899 kb/s
Audio: AAC LC, 2 channels, 64.0 kb/s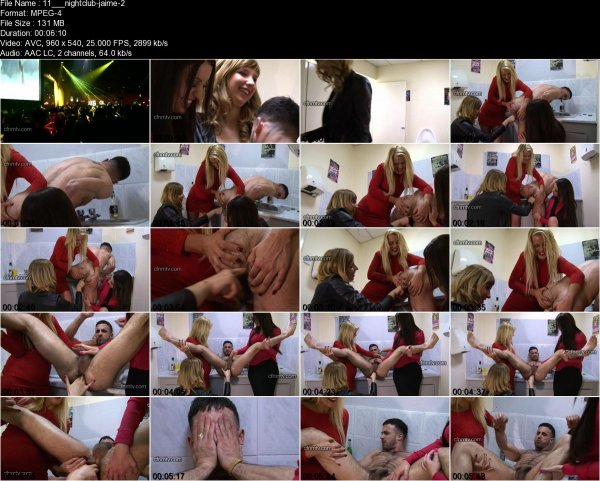 Download
----------------------------------------------
Mouthy show-off Jaime has learnt the hard way that boasting all the time can get you into hot water. Completely naked and with the women threatening to hand him over to the club's security, he has no choice but to do whatever they say…
File Name : 11___nightclub-jaime-3_saf
Format: MPEG-4
File Size : 139 MB
Duration: 00:06:18
Video: AVC, 960 x 540, 25.000 FPS, 3014 kb/s
Audio: AAC LC, 2 channels, 63.2 kb/s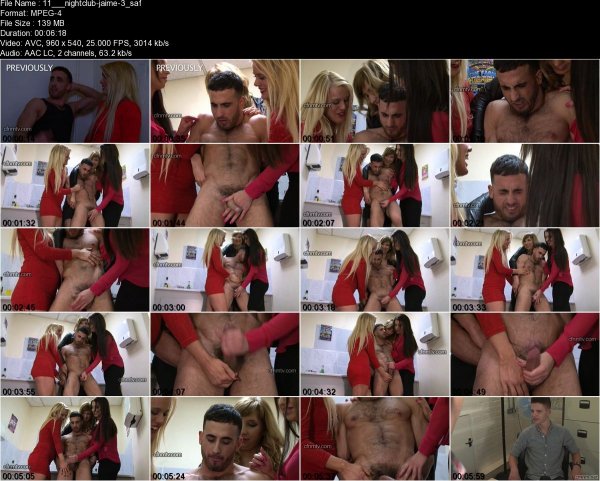 Download
Click on lock to get the link
Related news
Comments