AmericanMeanGirls - Goddess Harley, Princess Cindi - Busted By Blondes - Ball abuse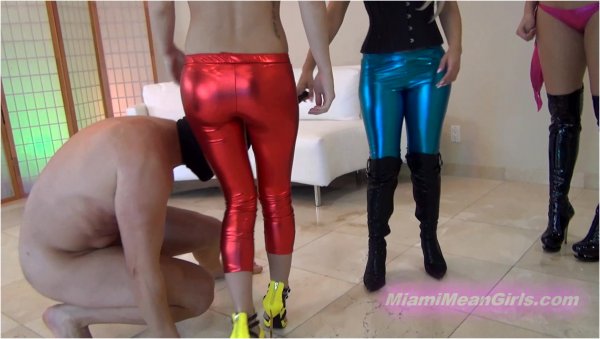 Format: MPEG-4
File Size : 978,03 MB
Duration: 11
Video: 1920х1080
Me and Princess Cindi explain to Goddess Harley how making ballbusting videos is pretty much like printing money- people ALWAYS buy them! And the harder we kick the slave, the more $ we make! And obviously we dont give a SH*TT about the slave or its balls- so why NOT destroy its balls for OUR profit?? And its FUN anyways! LOL. We even laugh about how we even have other slaves that do all our video editingso we do basically like NOTHING- except kick some insignificant idiot in the nuts, LAUGH at them- and collect our $$$!!! (PATHETIC!)
Pretty soon we are literally getting running starts and kicking its nuts in as hard as we can and yelling Cha-CHING after each kick! Poor slavemust be a rough life being used like thiswe are SOOO mean and we seriously dont care lol! Eventually the slave DOES start to leak the Red Stuff…but it's ok. We keep kicking him anyway LOL.
***This clip features several "Mean Girl Super-Slo-Mo" Kicks! So you can see the most brutal kicks repeated in a "slo-mo reply" without having to rewind or go frame-by frame. (And several of these kicks ARE pretty brutal! Goddess Harley especially "brings the wood" to this loser's cock n balls! LOL!)***
-GoddessNo
Categories: Ballbusting, Female Domination, Femdom, Kicking, Humiliation, BDSM, CFNM
Category: BALLBUSTING
Related Categories: FEMDOM, CFNM, KICKING, BALLBUSTING, BDSM.
Keywords: no, cindi, harley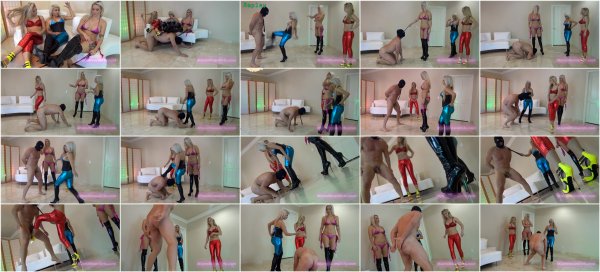 Download
Click on lock to get the link
Related news
Comments