Mistress Iside - Martyrized Balls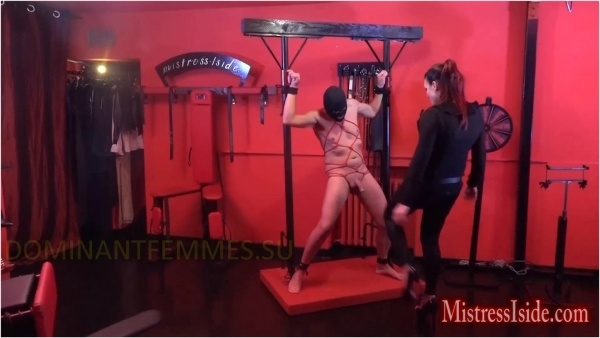 I tied this slave to the hoist for three long hours to give him the opportunity to reflect on those unpleasant male instincts that sometimes still tend to surface in his useless mind.  I no longer know how to make him understand that actually he is not a man but only a useless worm proba9bly good only to receive orders and execute them on command.  At this point I dont really have a choice, I find myself to martyred his balls so that every time he thinks about sex he can feel a huge pain on his genitals that reminds him of his submissive position!!!  Of course, something is needed that has a special effect ... and for this reason I have to use the maximum and aim well at the center of gravity of his useless balls.  Only in this way I will be perfectly sure of the success of his total destruction and this is the only one purpose of this day!!! 
MOBILE VERSION: 
Ho legato per tre lunghe ore questo schiavo al palanco per dargli modo di riflettere su quei sgradevoli istinti maschili che ogni tanto tendono ancora ad affiorare nella sua inutile mente. Non so più in quale lingua devo fargli capire che in realtà lui non è un uomo ma un inutile verme!!! Buono forse solamente a ricevere ordini e ad eseguirli a comando. A questo punto non ho proprio scelta, mi trovo costretta a martirizzare le sue palle in modo che tutte le volte che pensa al sesso riesca a sentire un enorme dolore sui genitali che gli ricordi la sua posizione da sottomesso!!! Certamente, ci vuole qualcosa che faccia particolare effetto... e per questo motivo devo usare la massima violenza e mirare bene il baricentro  delle sue inutili  palle. Solo in questo modo sarò perfettamente sicura della riuscita della sua totale distruzione ed è questo  lunico scopo di questa  giornata !!! 
Copyright © 2016 Mistress Iside® All Rights Reserved. Mistress Iside®
mp4 | 1920*1080 | 188,77 MB | 00:09:32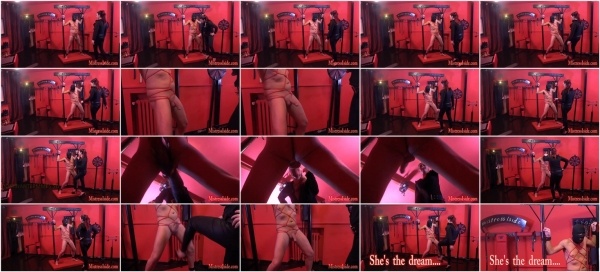 Download
+10% DAYS OF MEMBERSHIP KEEP2SHARE.CC
Click on lock to get the link and watch online
Related news
Comments