AmericanMeanGirls - The Mean Girls - Goddess Platinum - Cock Destruction - Ball Abuse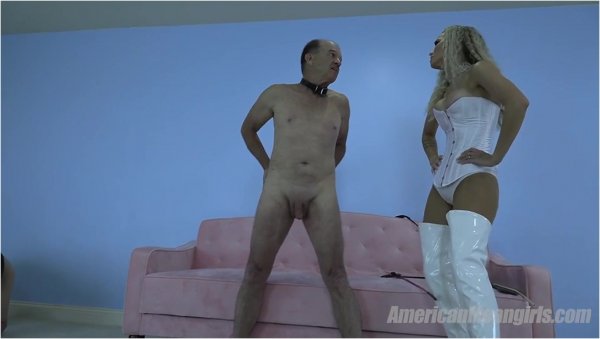 Obviously it's well known that I'm a Mean Girl. Lol! The Mean Girls own a lot of slaves and then we each have our own personal slaves as well. I have 4 personal slaves that I use on a daily basis. I get 100's of messages from pathetic losers like you begging for me to accept it as a personal slave, (we all do!) But I am extremely picky as to who I actually allow in my presence and what purpose they will serve. All the other Mean Girls are picky too.
Soooo I'm sure you have noticed one of my newest personal slaves... geezer. it is a really good pain slave! I beat it alllll the time! But it is stupid af! I swear sometimes it sends me these messages just to piss me off and I'm pretty sure it knows it will get beat for them. Hahahaha
The night before I shot this clip that geezer, stupid ass slave sent me a bunch of ridiculous messages. There is no way it didn't know it would get beat for them... maybe that's why it does such stupid stuff like the messages. It's like a little ked, any attention is good attention. Doesn't matter if it's good attention or it's realllllllly bad attention, like the attention I give geezer. I guess it figures as long as I am beating it I am paying attention to it. 
Wow just saying that out loud makes me think about how really freaking pathetic geezer is. But I do really love beating it... I just can't stress how much joy it really does bring me. Hehehehe geezer is really lucky I own its ass, it's probably the only reason it is still alive. I keep geezer alive so I get to play with it another day. If I didn't own it and it was only a one time thing it would be a rough ending for geezer.
I was laughing at geezer while beating it. Bahahaha I always laugh at geezer but you will see in this clip, I couldn't stop laughing at it. When I tell geezer to close its eyes and put it's hands on its old wrinkly head, you would think I was asking him to do backflips or something impossible. LOL! Just plain DUMB!!! 
The other reason I couldn't stop laughing at geezer was how insanely terrified of me it is... really?!?!!! it wants to be scared now but it had giant balls the night before. Lol!!! Giant balls when it sent me all those stupid messages that it knew it would get beat for. Watch the look of fear as soon as I walk close to geezer. You will laugh too. It's like a bad pooch that gets beat for doing bad things, then the pooch shakes when the owner that beats it comes close... yeah kinda like that, but then you add in geezers dumb faces it makes all the time and I can't help but laugh at it. Lol! I'm laughing right now just picturing geezer, the faces, the look of fear and the shaking.
I hope you enjoy this clip as much as I enjoy beating my geezer slave!!!
-
Goddess Platinum
mp4
1920*1080
1,23 GB
00:20:03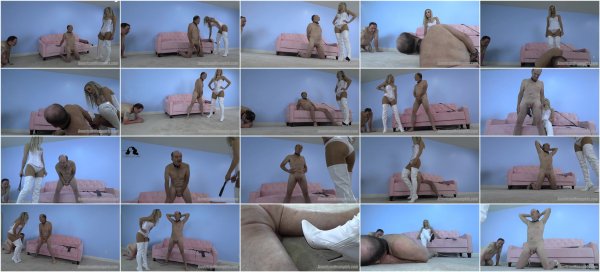 Download
Click on lock to get the link
Related news
Comments