The Mean Girls - Goddess Platinum, Princess Amber - A Tour Of Mean Girl Manor- Vegas (1080 HD)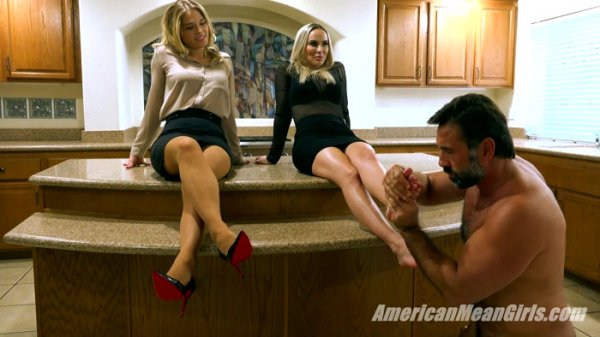 Major Announcement- We have opened a new "Mean Girl Manor" in Las Vegas! Princess Amber basically had one of her rich slave-worshipers buy a house for her. (Now isn't that a nice gift??) She will be living there full-time and be in charge of the day-to-day operations of the new MGM, as well as all the house-slaves kept on premises. This clip is over a 20-minute tour of just some of the new grounds.
We walk together through the new place, taking it all in, exploring the massive new space, and of course we abuse a few slaves along the way that we have stationed in various rooms to serve specific purposes for us.
There is a "ball-kicking loser", a "footslave freak", a "facebusting bitch", and a "trample toy"…just to name a few. Aww…do YOU wish you could be one of our permanent live-in slaves?? Or maybe at least a local part-time loser that we use to serve us a few days a week? Well, anything is possible…but it will take some EFFORT on your part, LOSER.
Anyway, this new MGM is mostly where we will be worshiped and served from now on. Unless of course a slave needs to be taken to the Desert Punishment Compound…which is still in operation. But all the slaves are basically terrified of it now LOL. They have learned the hard way that it is just sooo much better for them to OBEY their Female Masters instantly and without question…
File Name : 11___TheMeanGirlsGoddessPlatinumPrinceting
Format: MPEG-4
File Size : 2.36 GB
Duration: 00:21:46
Video: AVC, 1920 x 1080, 29.970 FPS, 15.3 Mb/s
Audio: AAC LC, 2 channels, 192 kb/s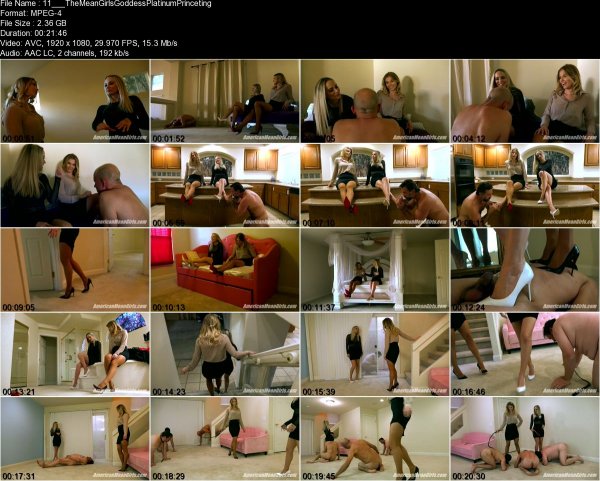 Download
Click on lock to get the link
Related news
Comments