Mistress Luna - Shoe cleaner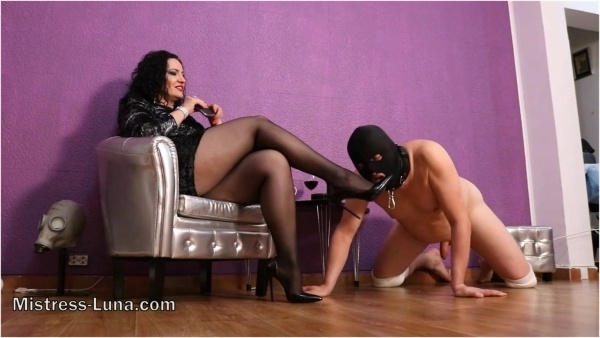 today I will host a small party for My girl friends and My slave must be the shoe cleaner for everybody!
There is still 1 hour before My guest arrive and I use this time, to give My human shoe cleaner instructions regarding what he will have to do when guest arrive!
To make sure he clearly understand my instructions, I order him to clean My shoes!
He has to start by gently kissing them, then he can move to sucking the heel deep down his throat and ofcourse sucking the tip of My shoes!
He has to lick My shoes all over, cleaning and shining them, making them ready for a party! The soles must be licked as well!
After all, this is all he needs and wants: to be useful slave for Me and My Ladies guest, cleaning our shoes with his tongue!
Perhaps, if I am pleased with the cleaning he do, I will allow him to be our party human toilet as well and I tell him My thoughts, with loud voice, explaining him in detail how Me and other Ladies are going to use him as a spittoon, toilet paper or toilet bowl!
I am having a glass of excellent red, while he is diligently working on cleaning My shoes!
I keep telling him, that cleaning My shoes is not just a,,job,, it is a favor, a gratitude, an occasion for a male like him to express his devotion, his love, his respect for superior Women like us : he must adore My shoes and the dirt from My soles, because I am his Goddess, his owner and he is just so insignificant for me, as the dirt from My soles!
mp4 | 1280*720 | 115,16 MB | 00:08:27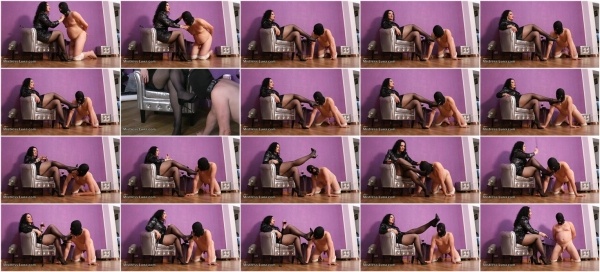 Download
+10% DAYS OF MEMBERSHIP KEEP2SHARE.CC
Click on lock to get the link and watch online
Related news
Comments