AstroDomina - SCARY LADIES - Part 3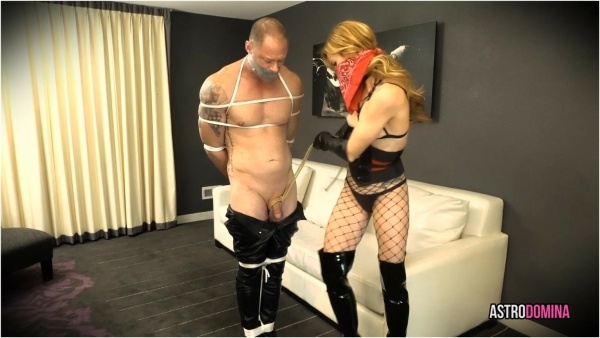 This is a continuation of Scary Ladies part 1 and Scary Ladies part 2. It's time I make my move and take matters into my own hands!
The homeowner survives another day. But maybe he wishes he hadn't. For home invaders Sydney and Janira are back wearing sexy outfits and thigh high boots. Their face is covered by bandanas but their fierce and evil ways are unmistakable. Bound and gagged and with his dick out, the poor homeowner can't do much but take all the punishment the ladies administer to him. Janira's Tool of Torment of choice is the riding crop. It doesn't take long before his balls are red and in a world of pain. On top of that, he gets his cock tied up as well with some dick rope so the ladies can parade him around pulling the rope. After making him hop around his own living room for a while, Sydney decides it's time to make a major move. She overpowers Janira and takes control of the situation. After all, a slaveboy AND a slavegirl will sell for much more than just the boy.
mp4 | 1920*1080 | 1,09 GB | 00:16:59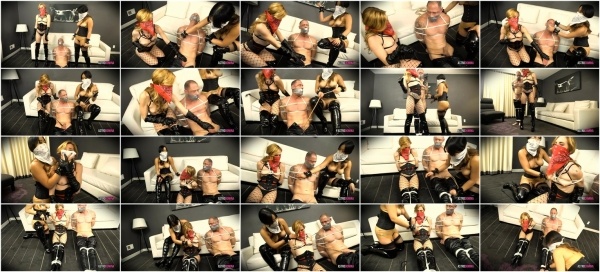 Download
Click on lock to get the link
Related news
Comments