Madam Director - You will do Gay things for Me out of Deep Devotion - Make me bi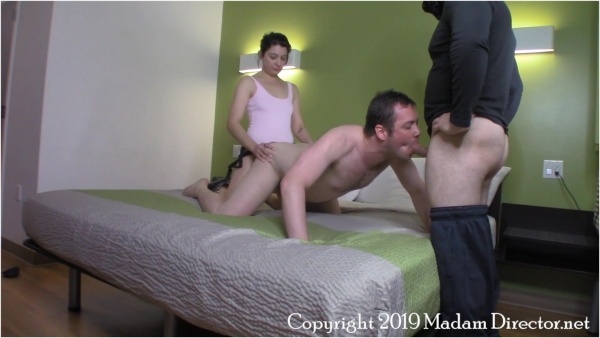 1080 HD Today I am going to ask something of My devotee, ben. It will be something that I know ben does not want to do, but I want him to do it for Me anyway out of pure selfless devotion. I explain to ben that I have a vision of him in my head. I no longer want him to be who he is; I want him to be what I want him to be. I prefer sexually flexible devotees. I like them to be sexually flexible because it's not really a slave's place to indicate a personal sexual preference. A well-trained slave should ideally readily agree to whatever I ask of them sexually (and otherwise). I explain all this to ben and tell him that I have decided to start training him to be more sexually flexible. Ben tells me that he doesn't want to do gay things, but that is precisely My point. I want him to not want to do it, but to do it anyway out of pure devotion to Me.
I call in a second slave and command him to drop his pants and get hard. I let him stroke until he produces the erection that I will utilize for ben's training. Once an erection has been established, I guide ben over and command him to start servicing the second slave orally. While ben is sucking his first cock, I tell him that I also intend to train his ass today. Ben does a good job cocksucking and even deepthroats well.
I put on My strap-on and then have ben suck that as well. Then I fuck him from behind while he continues to suck the other slave's cock. I fuck him in a few positions while he sucks cock. Then, I have him suck the dildo that was still in his ass while the second slave takes his turn from behind. Now, there is no way that he can deny that he is becoming gayer and gayer. I tell the second slave that any time he wants to sodomize ben, he is more than welcome to it. Male slaves can be so horny, and I encourage them to burn off some sexual energy with each other through sodomy, just like groups of males in a prison.
I send the second slave away for a while and take ben from behind for a while while I discuss my thoughts on sexual flexibility training. Then I tell, ben that I am going to call the second slave back in and he is going to have to swallow his semen. I plug ben's ass with a large butt plug, then call the second slave back in. I tell ben that he is not a real faggot until he swallows another male's cum, so he needs to swallow some cum for Me now. We've already had him swallowing his own for a while, but now he must swallow another slave's. Ben does a good job of sucking off the other slave to climax. I make him hold out his tongue to receive the second slave's semen while reminding him that he is a cum dumpster and My cum swallowing whore. Ben is a good boy and swallows. I send him back to tidying My house but remind him that from now on he is to service, sexually, anyone in the household who wants to use him. Even all My other devotees regardless of sex, sexual orientation, or gender. (28:31 long)
Clip Contains: Madam Director Lola, Balls Deep, Ben Dylan, Make me bi,, Sexual Flexibility, Cocksucking, Strap-on male, pegging, dildo, ass fucking, male cum swallower
mp4 | 1920*1080 | 1,53 GB | 00:28:31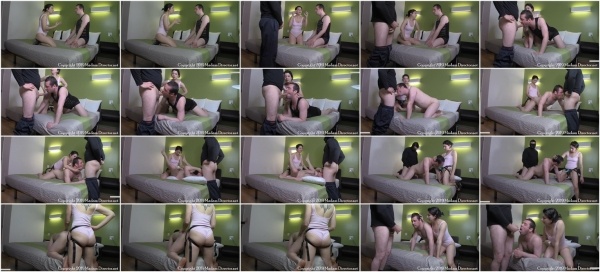 Download
Click on lock to get the link
Related news
Comments